How to arrive in S.D.K.
Via di Santa Colomba, 42 - 56031 Santa Colomba - Bientina (Pisa)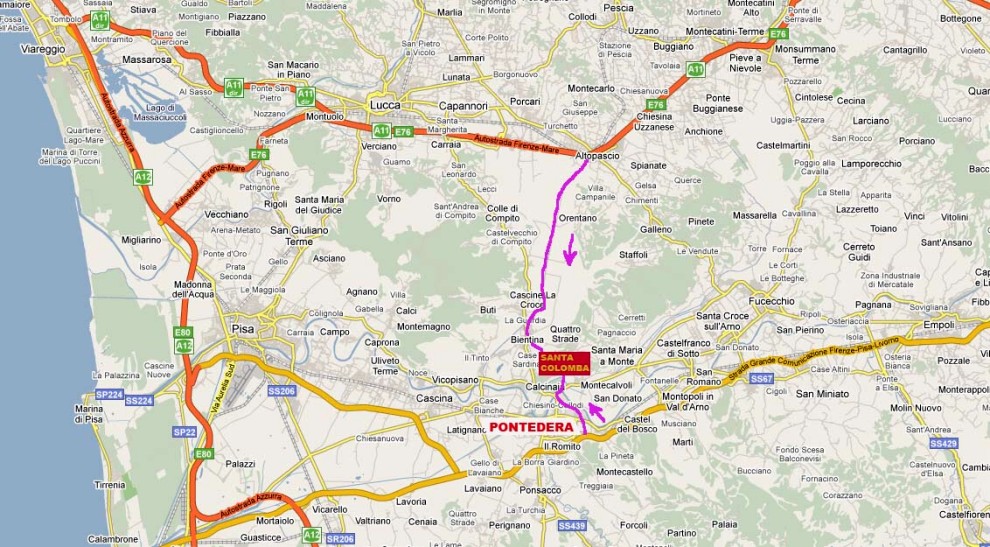 Pontedera (Pisa) town is the nearest one to our centre and you can easily reach it by car or by train in 20 minutes from Pisa airport or in 50 minutes from Florence airport.
From Pontedera we organize a shuttle service which is 5 minutes by car far.
Associazione Culturale ShriDhanyaKataka
Via di Santa Colomba, 42 - 56031 Santa Colomba - Bientina (Pisa)
Tel. 0587-714377